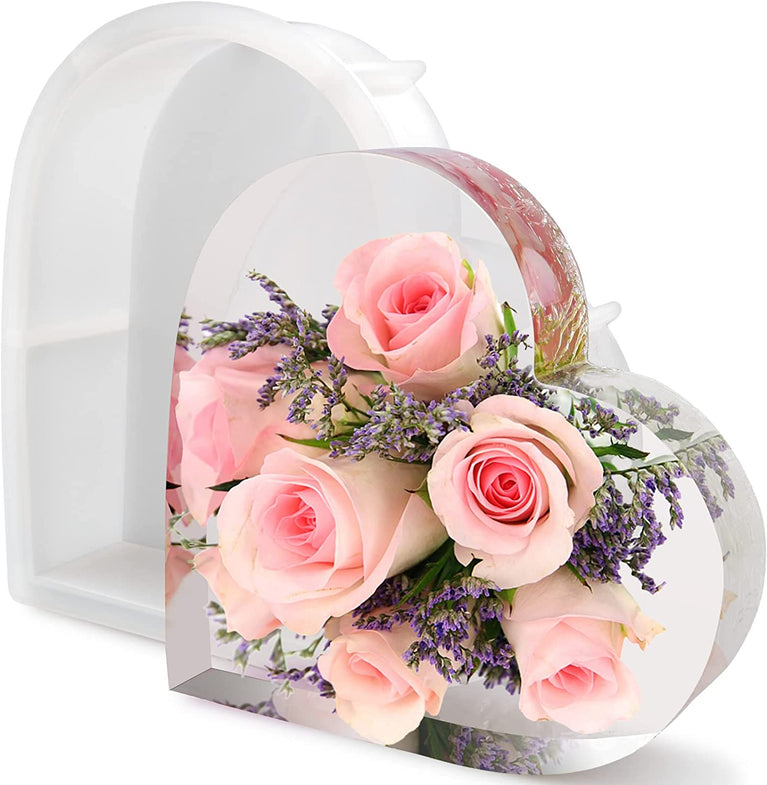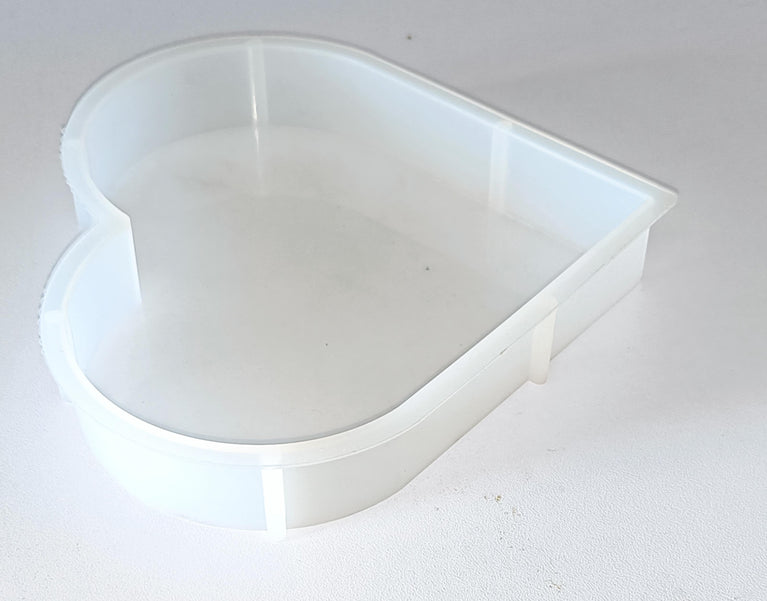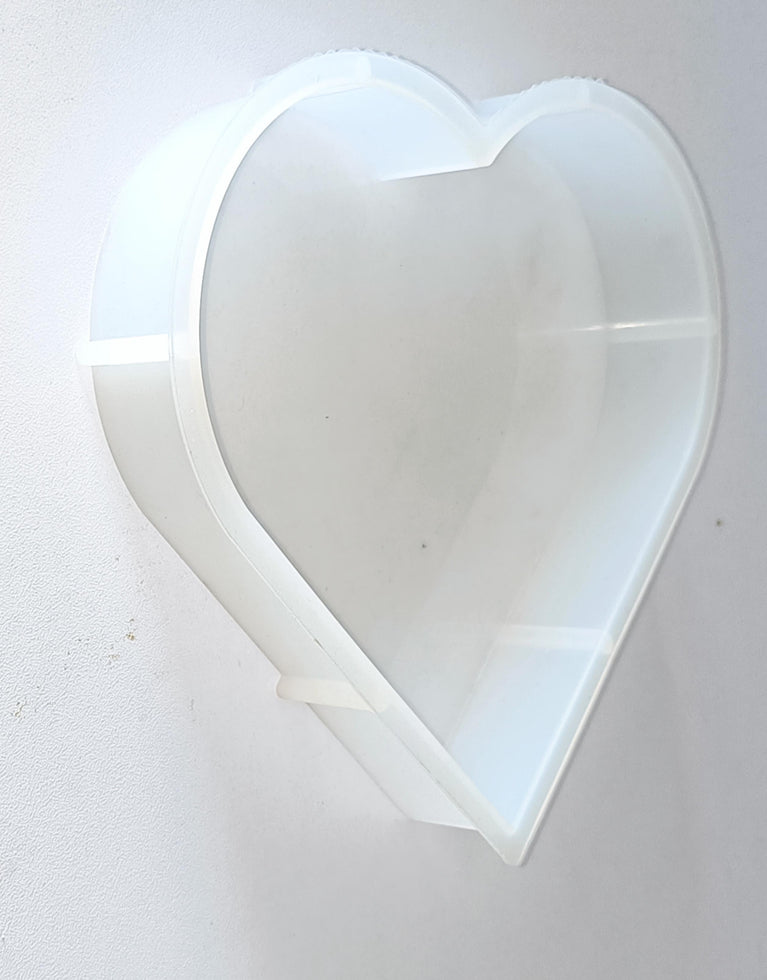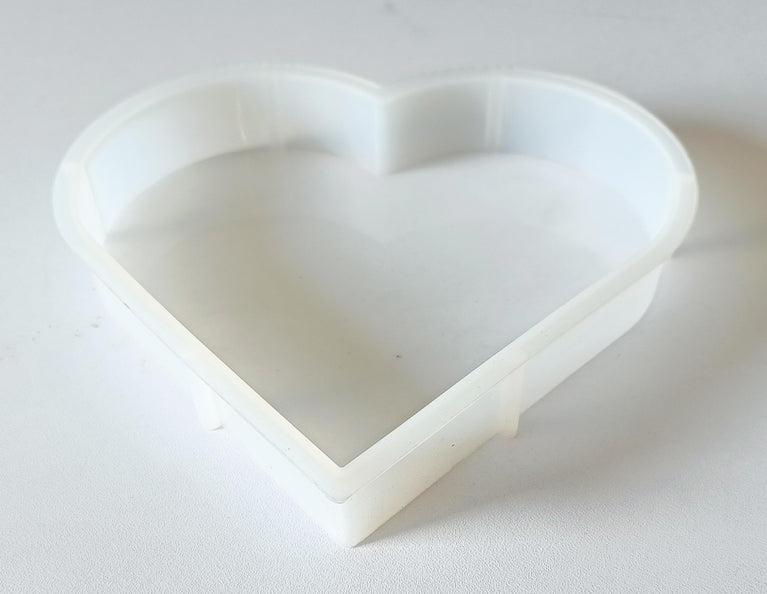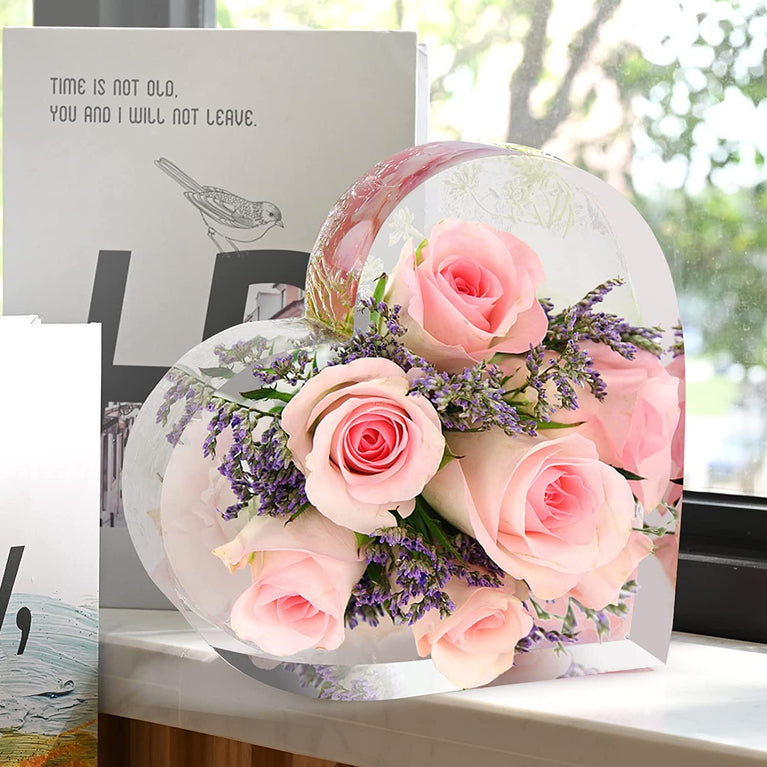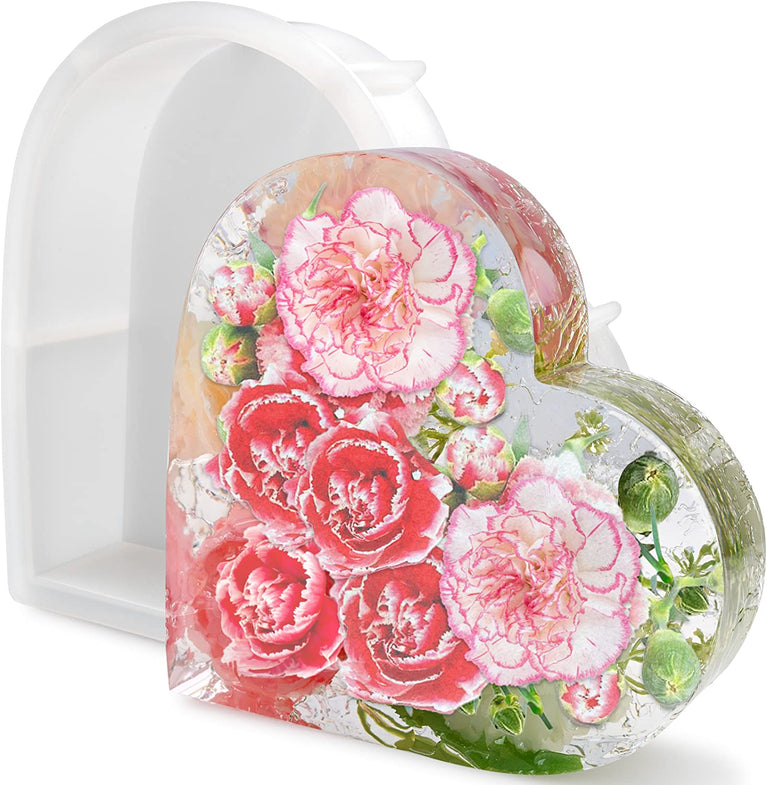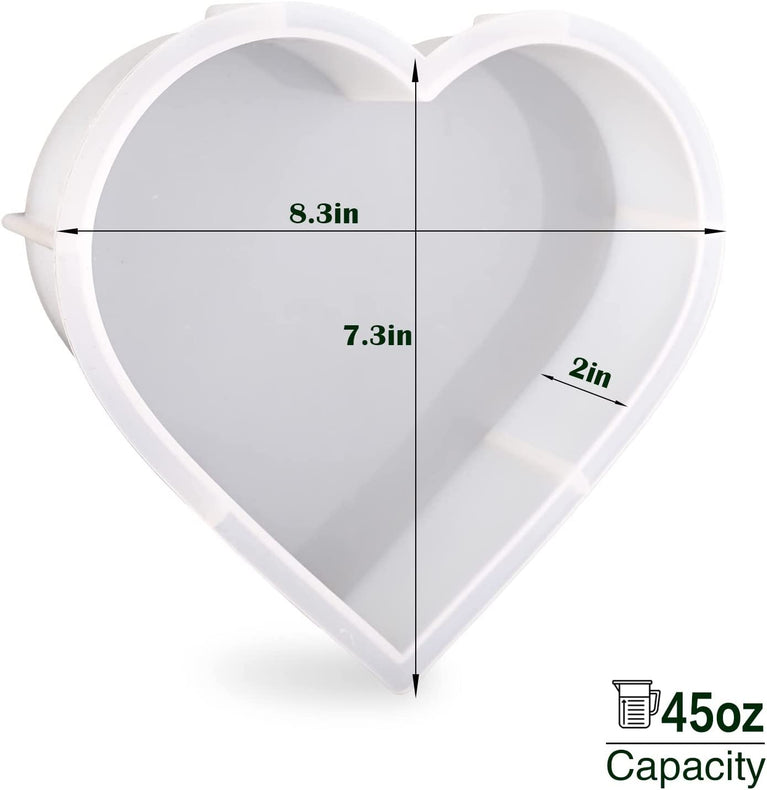 Large Heart RESin Molds:heart RESin molds silicone large with the size 8.3*7.3*2inch,deep heart RESin mold,great for large 3d RESin crafts, embedding various theme items like dry flowers,DIY crystal,botanical decors.

High Quality Material:Epoxy RESin molds silicone large heart is made of high quality silicone material,which is thicker and not easy to deform.And the eadge is inforced,so you can make heart shape RESin handmade decors with large size.

Multiple Application:Large RESin molds are great for unique creative DIY home decoration,combination function with art,like heart bookends,Sakolla epoxy RESin molds large,you can pREServe many special occasion flowers in RESin including wedding flowers bouquet,Valentine's Day flowers,graduation flowers,funeral flowers,capture the important moment forever.Sakolla large RESin molds for flowers pREServation will help to ench your casting world.

Great Gift:large heart RESin molds are mainly applied for RESin casting, jewelry making, nice for making DIY crystal epoxy production,desk decoration, etc.Great Gift to share with your friends and family for party,Mother's Day,birthday,wedding,anniversary and other special days.

Easy To Demold:Althrough the large RESin molds for flowers is big,its easy to demold with soapy water or mold release spray.

Tips:1.epoxy molds silicone large are big,so pouring RESin in layers are recommended.2.althrough the heart RESin molds silicone large are high and low temperature RESistance,but torch/heater should be avoided.please wait patiently.