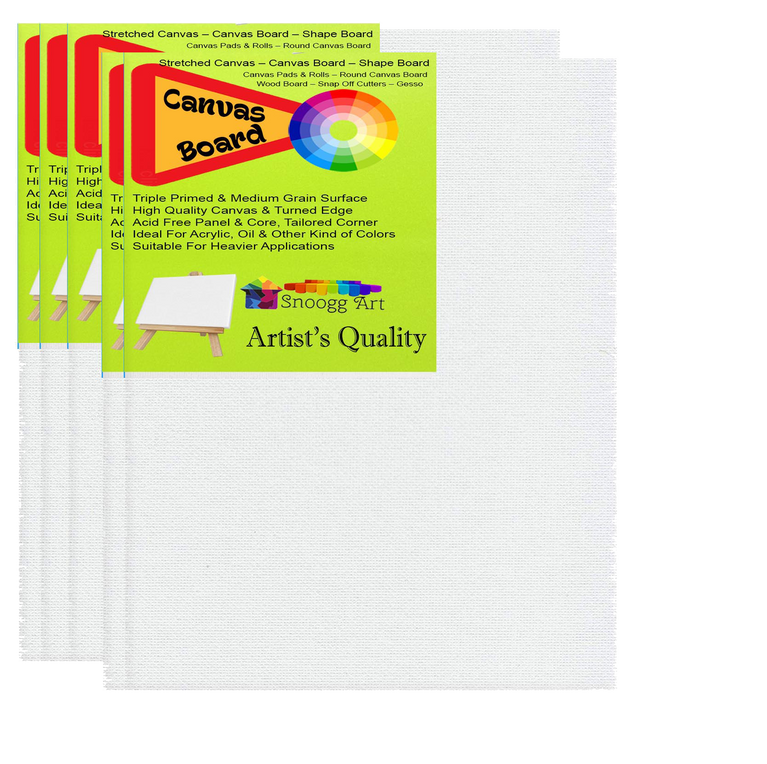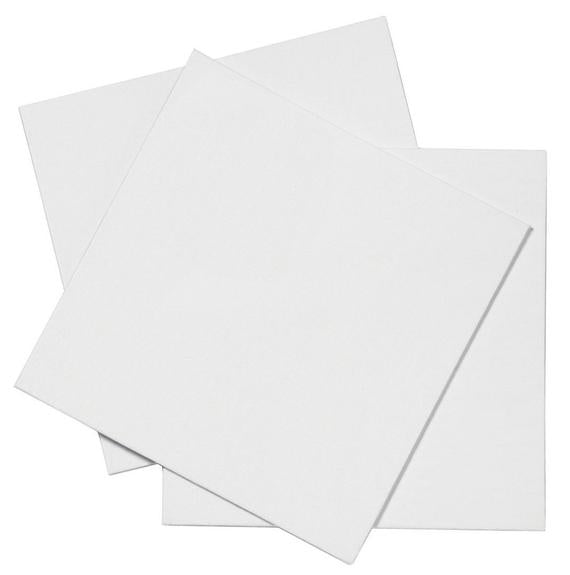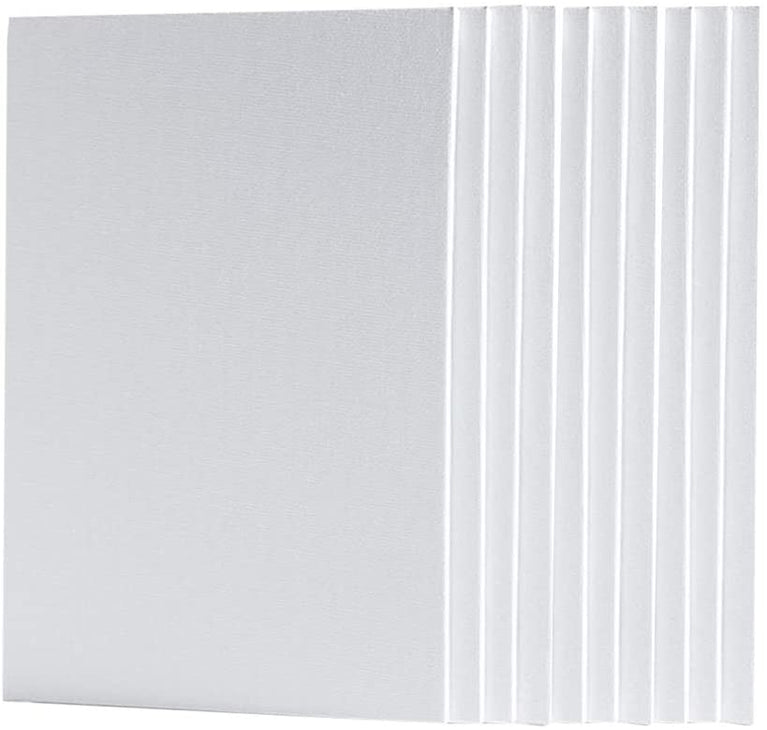 Cotton Canvas Makes the Ideal Art Surface: Our canvas boards are made of cotton, so brushes just glide right over them & make painting effortless. Board core made of acid-free recycled paper.
Great gift: The blank canvas panel could be a great gift for your kids to learn painting

Usage: The canvas panel can be used for oil painting, acrylic painting and watercolor painting
Ú Offer the perfect combination of quality, economy, and convenience. Built for permanence and stability, it's the perfect choice for students and hobbyists, as well as professionals doing studies and experiments.
For All Types of Media: Looking for affordable, high-quality canvas painting supplies? These panels can be used with a variety of media, from oils and acrylics to gouache and tempera
MULTI USE: Primed Surface accommodates all types of media typesÚ Ú  Acrylic, Oil, Watercolor, Tempera, Gouache, Pouring, Airbrushing & More.
GRAIN TEXTUREÚ  Well suited to the subtle nature of watercolor paints. Perfect for direct painting skill, landscape, the human figure, portrait, still life of realism, and hyper realism.
100% Cotton Canvas Surface The canvas doesn't absorb paints and water quickly due to the protective gesso primer.
GREAT FOR: Students, Classrooms, Professionals, Children, Wine Parties, Birthday Parties & More
Buy With Confidence.
RESeller Note :Ú If you are a RESeller and have your own retail counter in Indian City Please Contact us To send you our Dealership / RESeller Program.
Video for Canvas Painting Board.
Ú