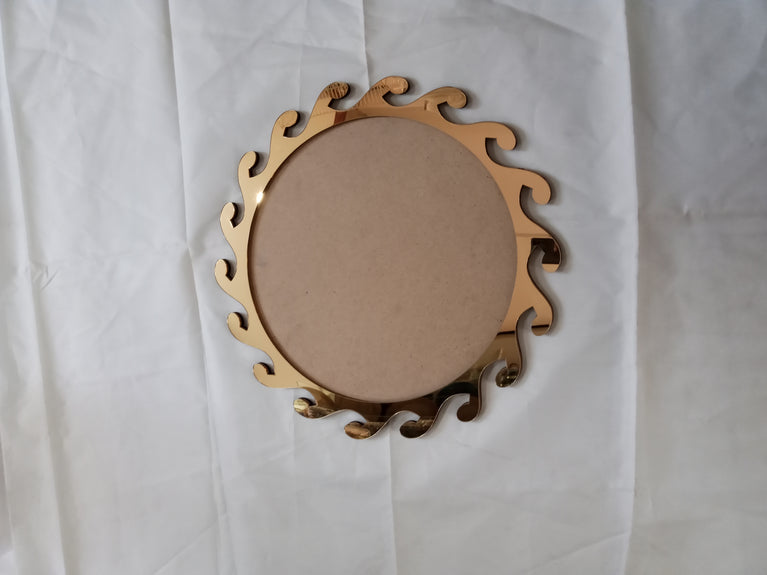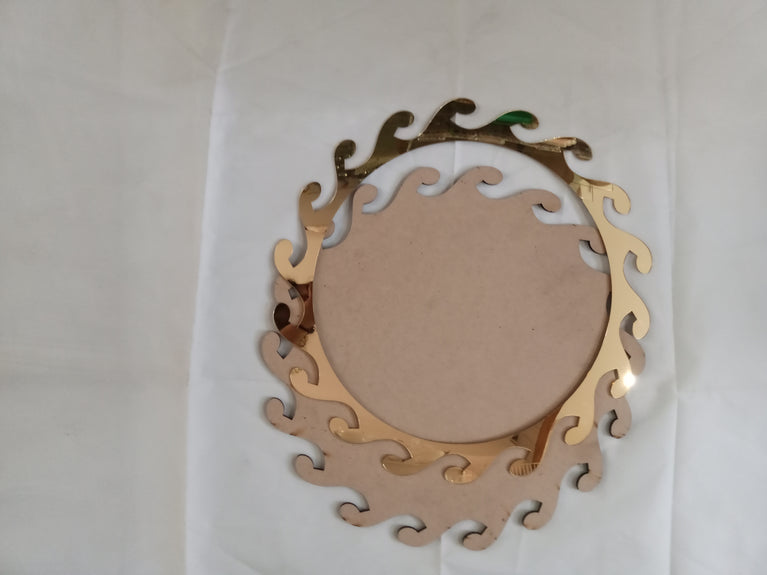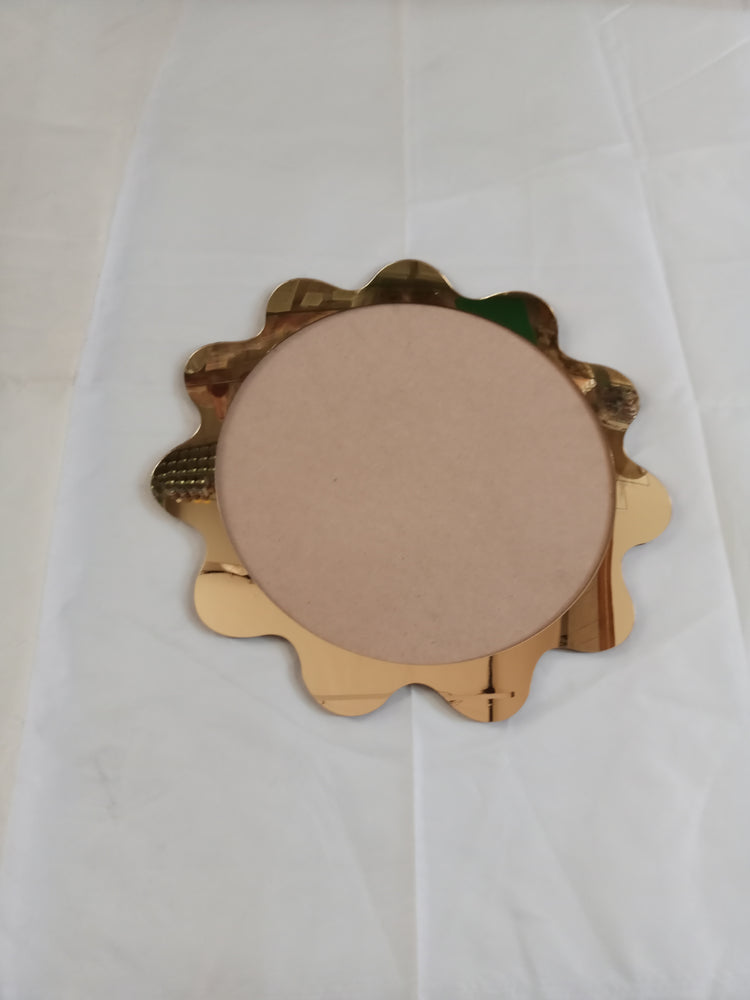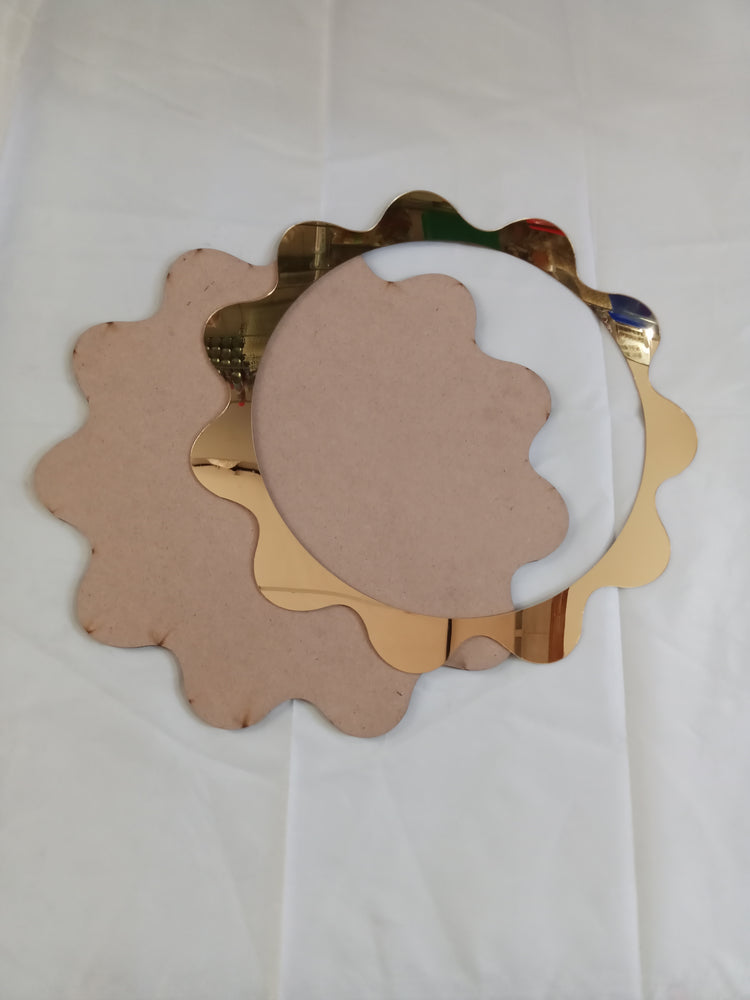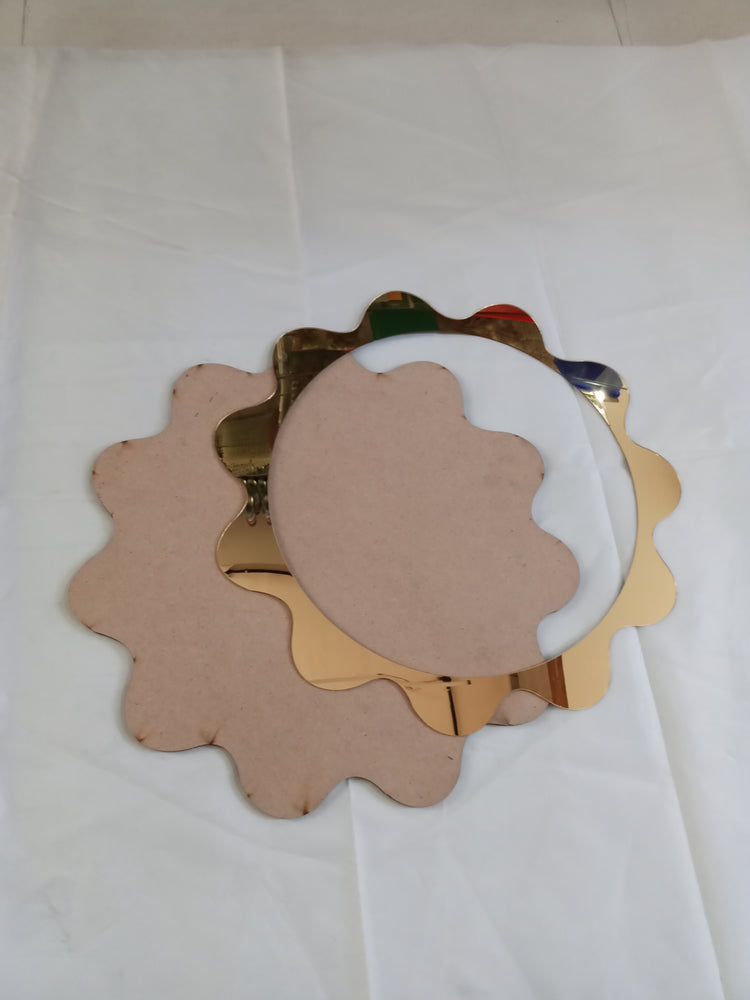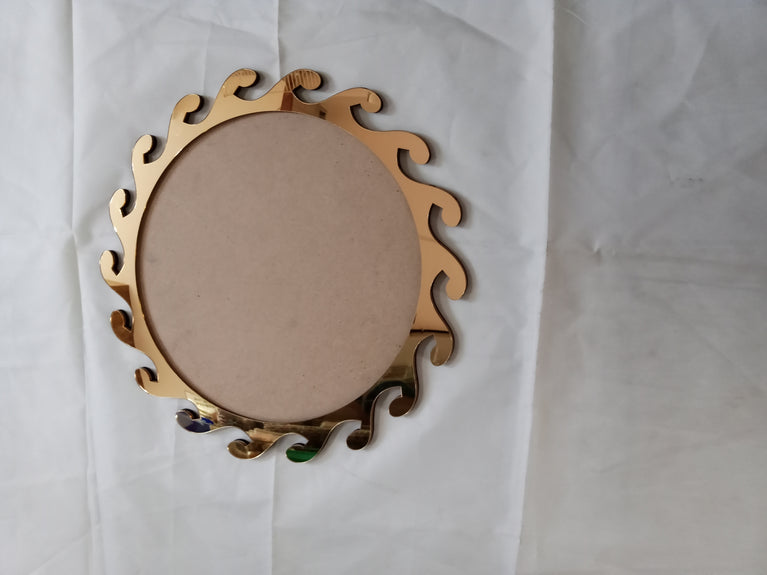 You Receive : 1 MDF Circle design laser cut in 15 inch and one Acrylic gold Mirror Rings which fit perfectly on the MDF Circle.
HIGH-QUALITY MATERIALS: Supreme quality of MDF used to create this Circle with endless DIY project  in Art and resin art. Highly durable unfinished wooden plain surface wood & Acrylic cutout's
DIY ARTISTIC ACTIVITY: This blank MDF board wood Circle can be used for acrylic and oil painting, resin pouring, dot mandala, alcohol ink art and other do-it-yourself activities.
CONVENIENT AND EASY TO USE: This MDF circular design is extremely easy to use
AN IDEAL GIFT: This wooden mini calendar can be offered as an excellent gift to craft lovers, kids as well as adults who love working on DIY projects.