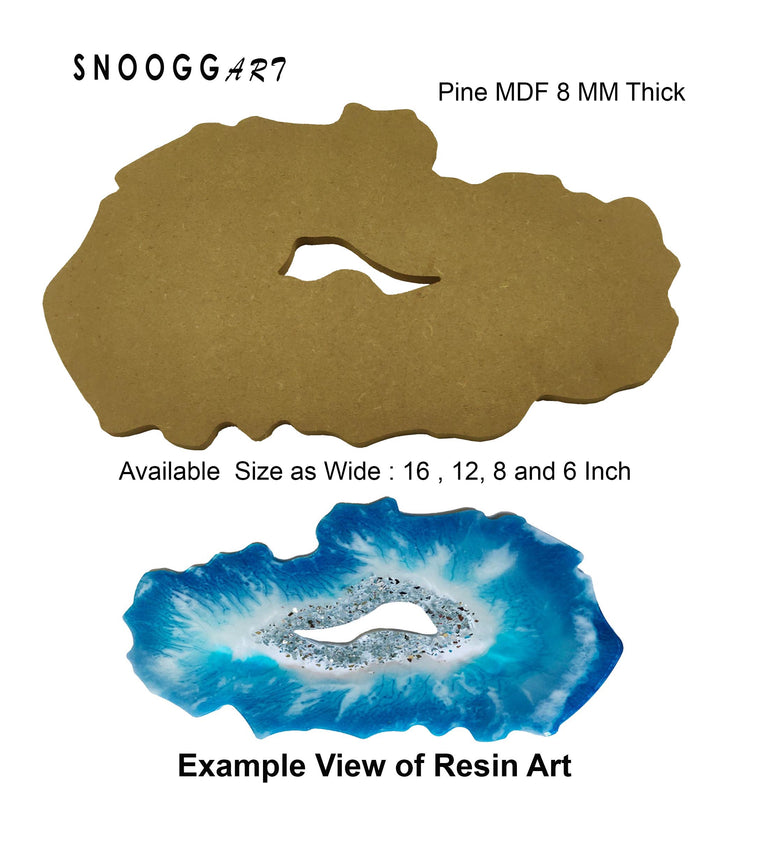 Great for any crafter for art or business. Primed surface ready to Paint or Pour. 6 mm thick Wood.
You can create your own dream Geode shape Art. Give as gifts or keep for yourself.
It is eligible for epoxy RESin, acrylic, oil painting. Geode Agate shape perfect to create a display of geode agate RESin art pieces or your imagination is the limit! 6 mm strong Wood base.
Perfect for cut of stone art, Wall art Framing and hanging. A cut of a stone can serve as a wall decor, an interior item,
This Modern interior will become a bright stylish accent in your interior.
Surprise your guests and Friends with an absolutely incredible, one-of-kind Art Set in geode style! Makes a great gift for those who love to entertain!