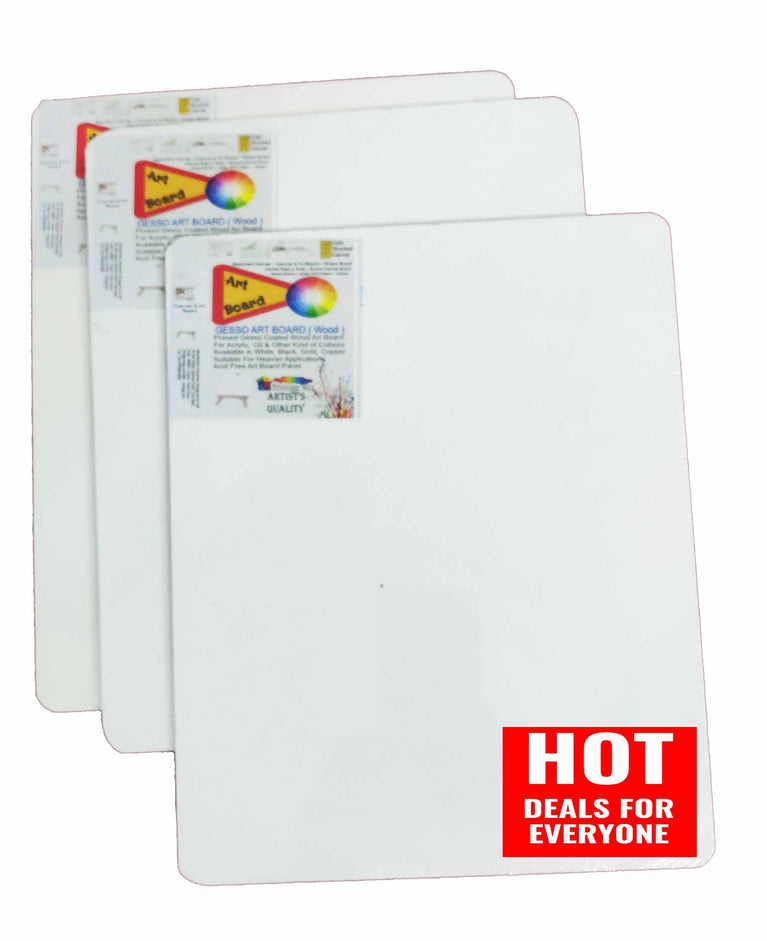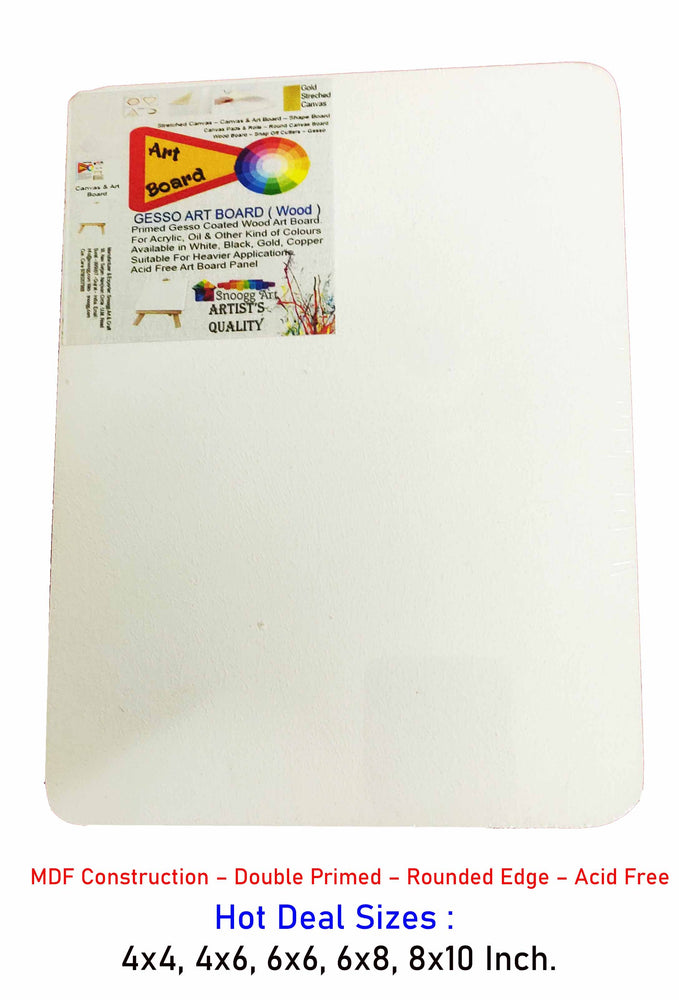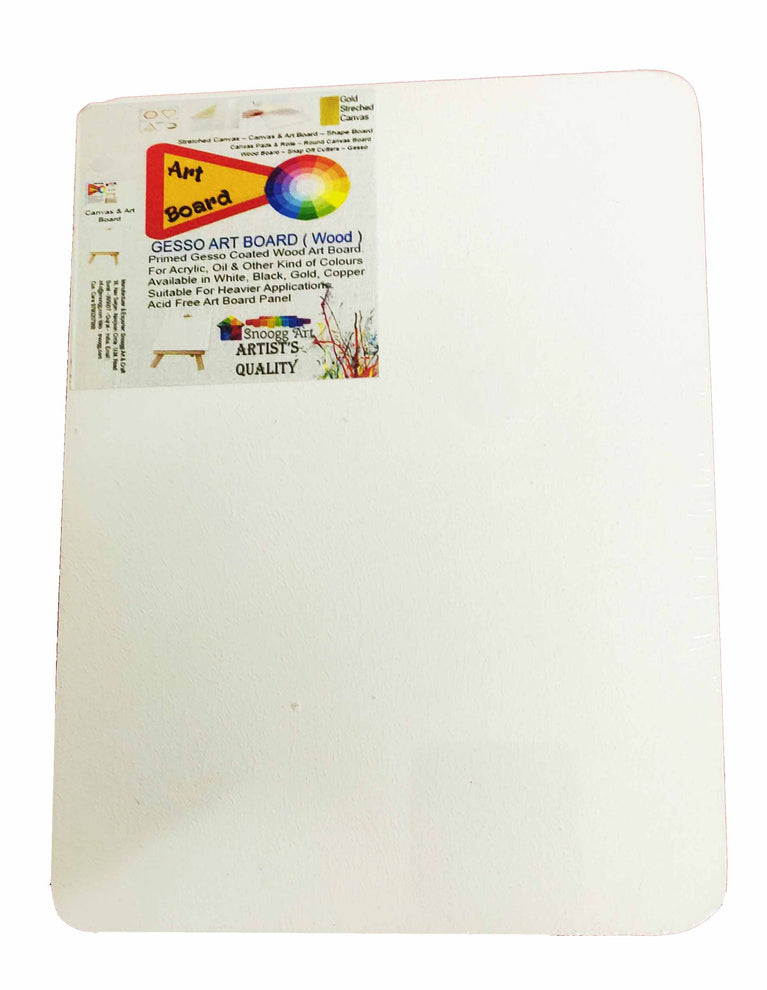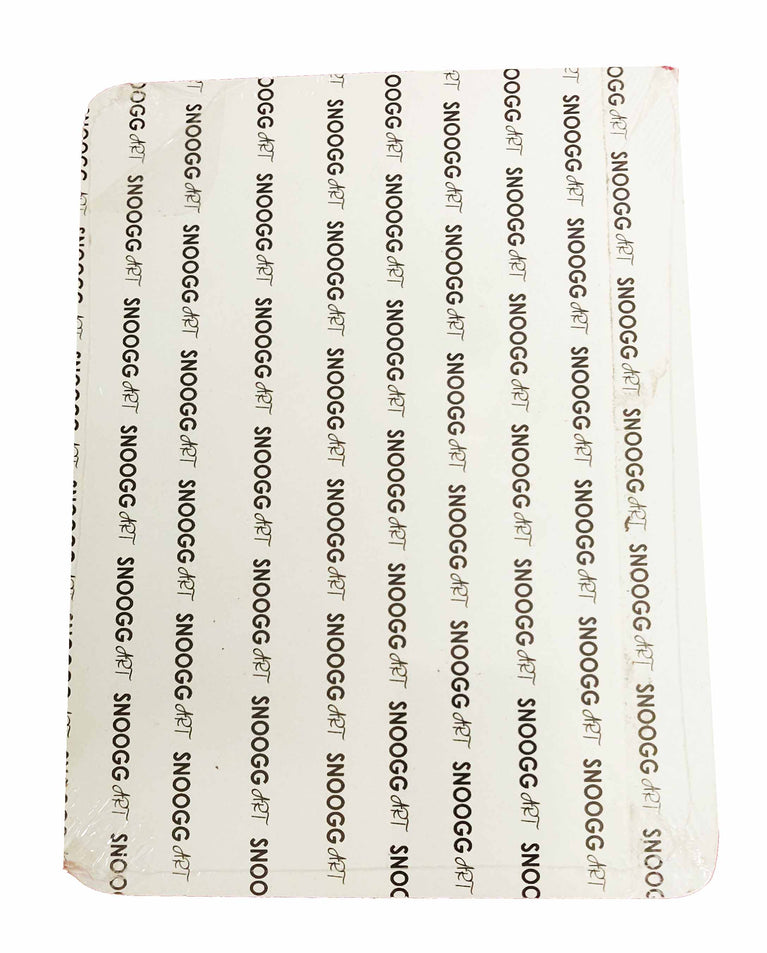 Art Board Double Primed on WoodÚ  Acid free Hand created Grain . Rounded Edge. Now Special Price under Hot Deal
Main featuRES :
Solid MDF Construction.
Rounded pRESentable Edge all Side.

Acid Free Double Primed Gossoo on Wood Construction

Higher the Quantity Lower the Price

Comes Direct from Factory

White Color.
Description :
Ú Great for Pouring Media andÚ  For All Types of Media: Looking for affordable, high-quality painting supplies? These panels can be used with a variety of media, from oils and acrylics to gouache and temperaÚ Ú Ú Ú Ú Ú Ú Ú 
kill Artiest hand created textured gives real artistic depth to your creativity, painting, Art work. Ú with Multiple art application surface.Ú  Ú  Ú  Ú 

IDEAL FOR- Artists, hobby classes, educators, students, beginners, amateurs, kids and professionals. Also ideal for DIY crafts and all decorative painting projects & more.Ú  Ú  Ú  Ú  Ú  Ú 

Great for School Projects, Parties and Projects. Great and enjoyable for school projects and kid's birthday parties too. Make different paintings to match your decoration and colour scheme or let your creativity run wildÚ  Ú  Ú  Ú 

Rounded Edge at all side - Hard enough - Easy to Frame - Snoogg painting boards created to offer greater economy than traditional turned edge canvas boards. They are perfect for working up studies
Ú 
ButÚ With Confidence.
RESeller Note :Ú If you are a RESeller and have your own retail counter in Indian City PleaseÚ Contact usÚ To send you our Dealership / RESeller Program.