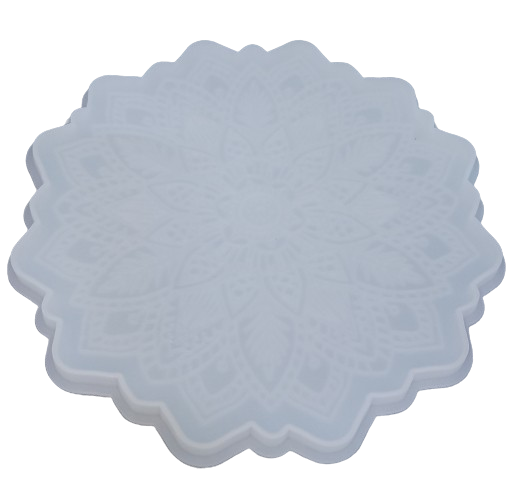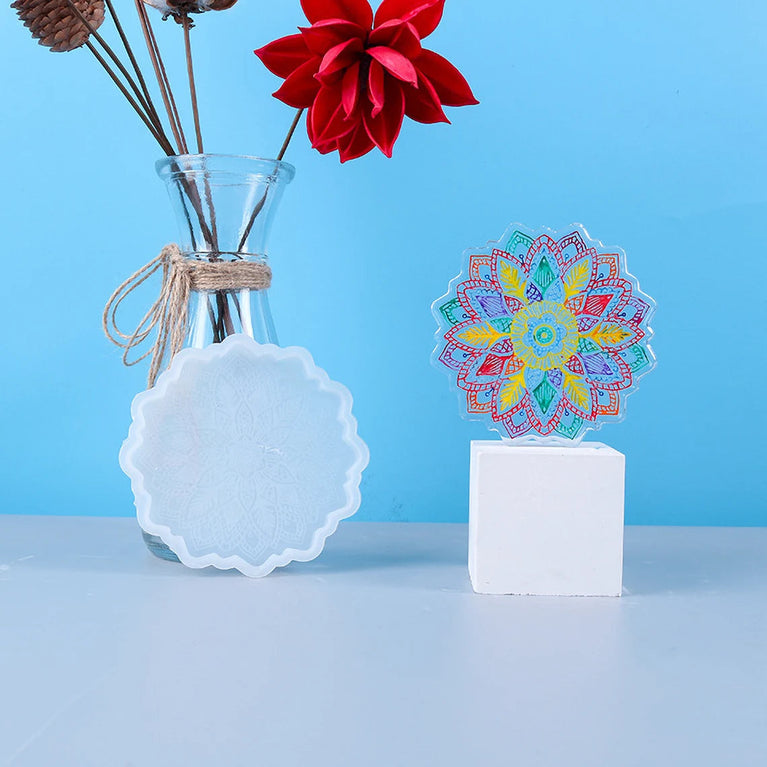 Mandala Carving Flower Coaster ResinMold, sunflower coasters agate molds, cup mat silicone, crystal tray, candle holder, casting craft Resinart 120 mm / 5 inch
About SNOOGG 
ResinArt & Consumables , Art Supply and Craft Products :
Our design philosophy is: Art comes from life.Our product design is inspired by life.
Our requirements for products are high quality.

Our USP
Pricing and Uniqueness . Our price are most reasonable and at least 40-60% lower than any online sellers, Showroom seller. This is  because Most of the products are being manufactured by us or directly imported.
SNOOGG ResinMoulds :  use one the best quality silicone which is EASY TO DE- MOLD: You just need to twist the silicone Resinmoulds and release your creation out of your moulds after the Resinis completely cured. Your piece comes out of the mould easily, no sticking, no tearing while the mould maintains its shape.
If you have any questions about our products, welcome to tell us at any time, and we will do our best to satisfy you.