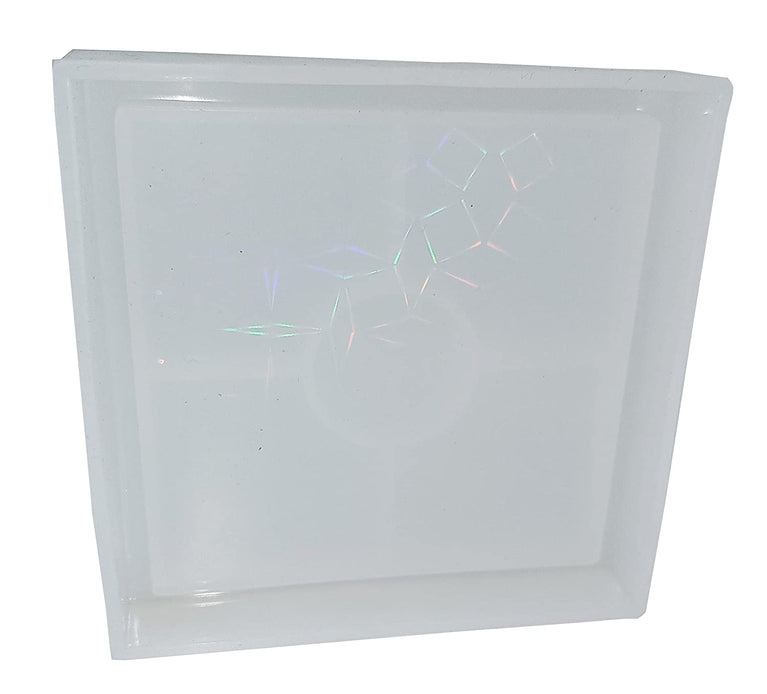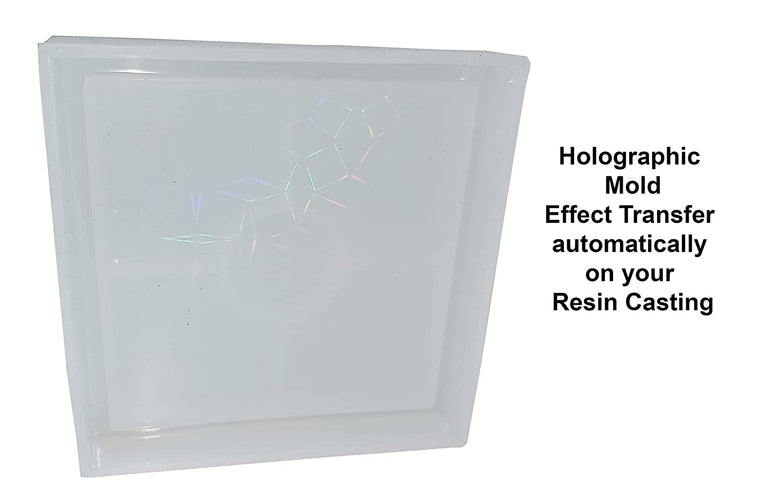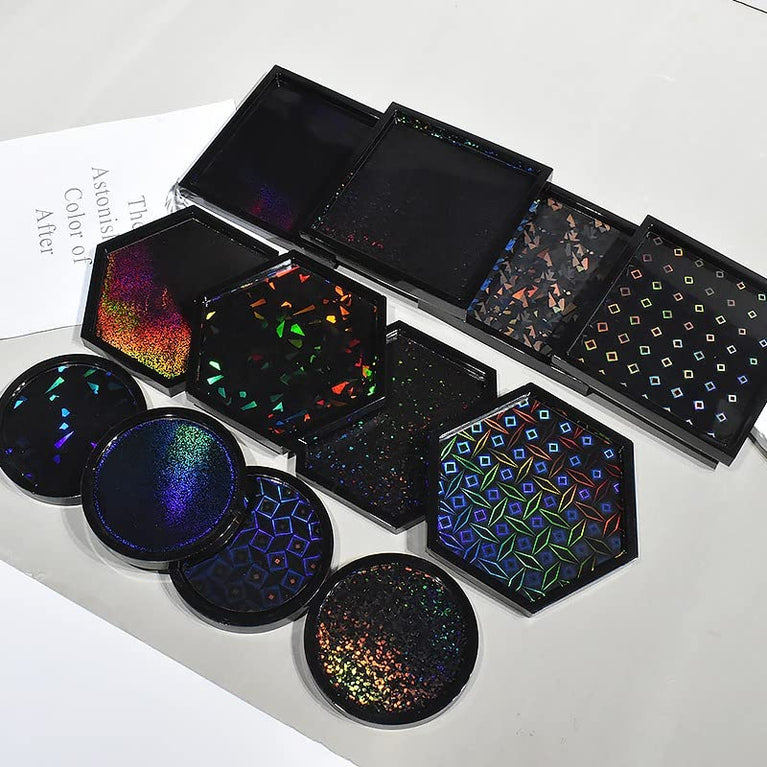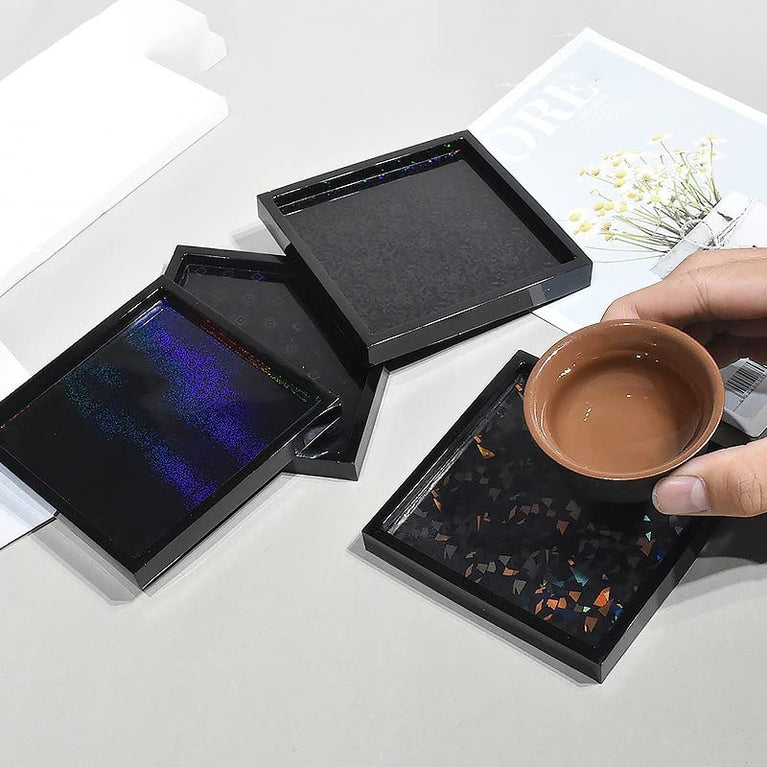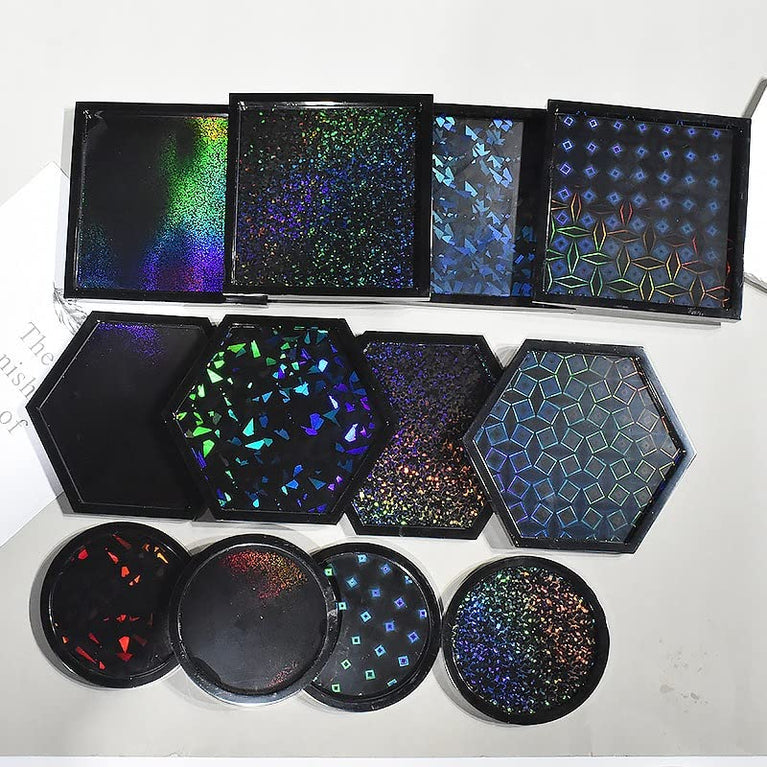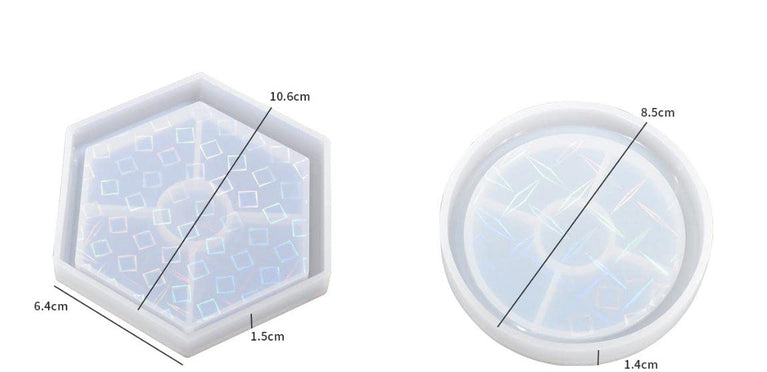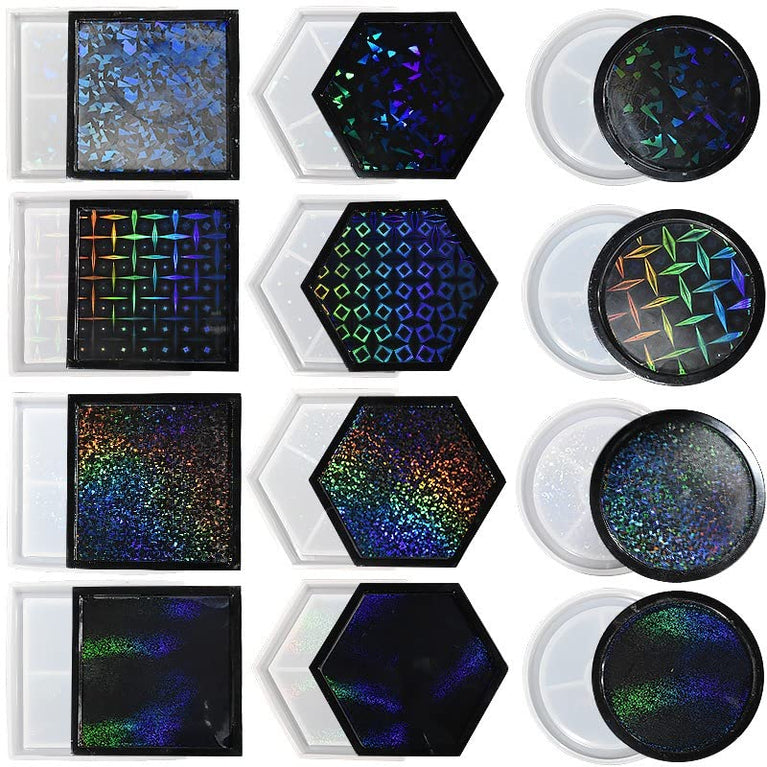 What You'll Receive: You'll receive a Round or Square or Hexagon holographic RESin coaster mold. These molds can be used multiple times and Holographic effect transfer automatically on your RESin Casting

Holographic Effect: This RESin mold has a holographic surface design, which will reflect colorful colors under the light, giving your crafts a very unique effect, brilliant!

High Quality Materials: These epoxy molds are made of high quality silicone, stable in structure, strong and durable, not prone to deformation and fracture, compatible with most RESins or other casting materials, and can be reused for a long time.

Non-stick Surface: The surface of the coaster mold is very smooth, non-stick, easy to demoulding, the finished product is very shiny, smooth as a mirror. It's also very easy to clean after use and dishwasher safe.

DIY Gift: This RESin coaster mold is the perfect gift for the RESin pouring enthusiast, or you can get creative and make the most unique coasters for your family or friends.