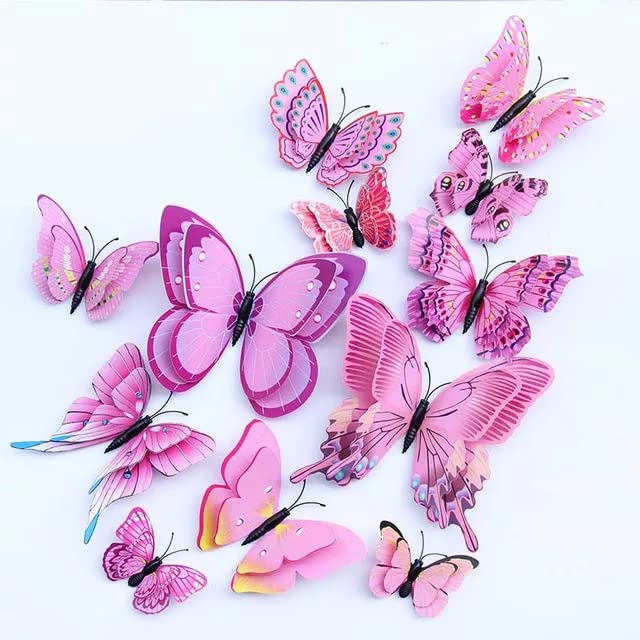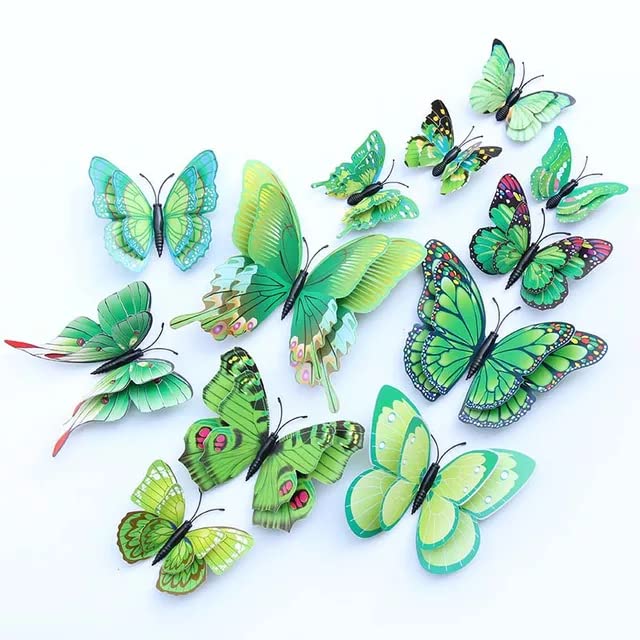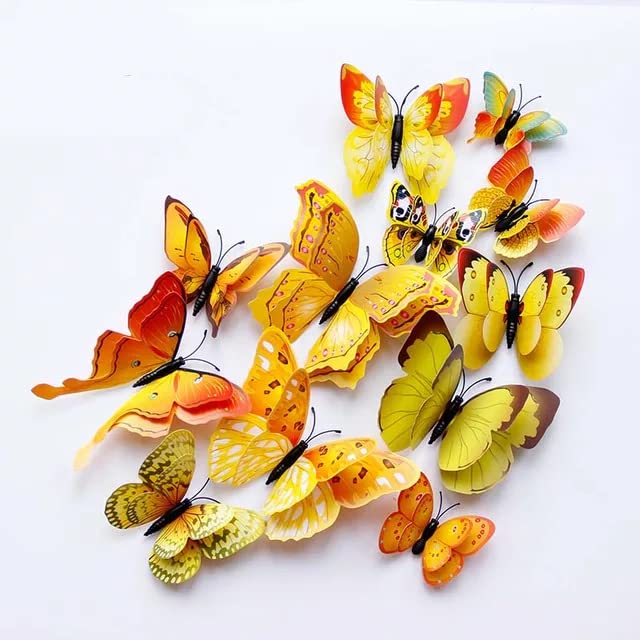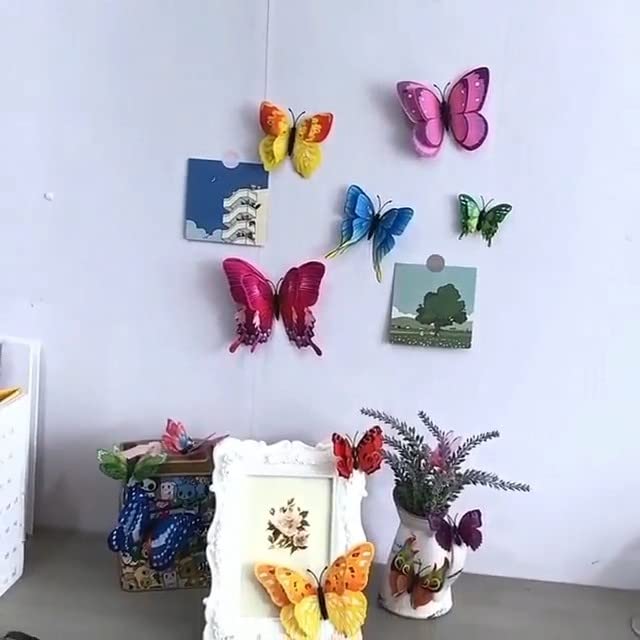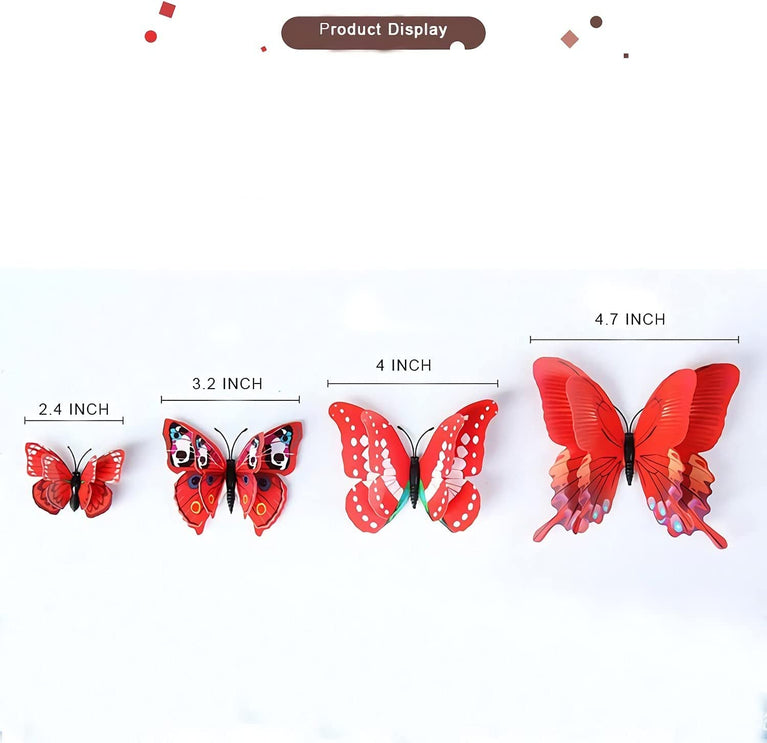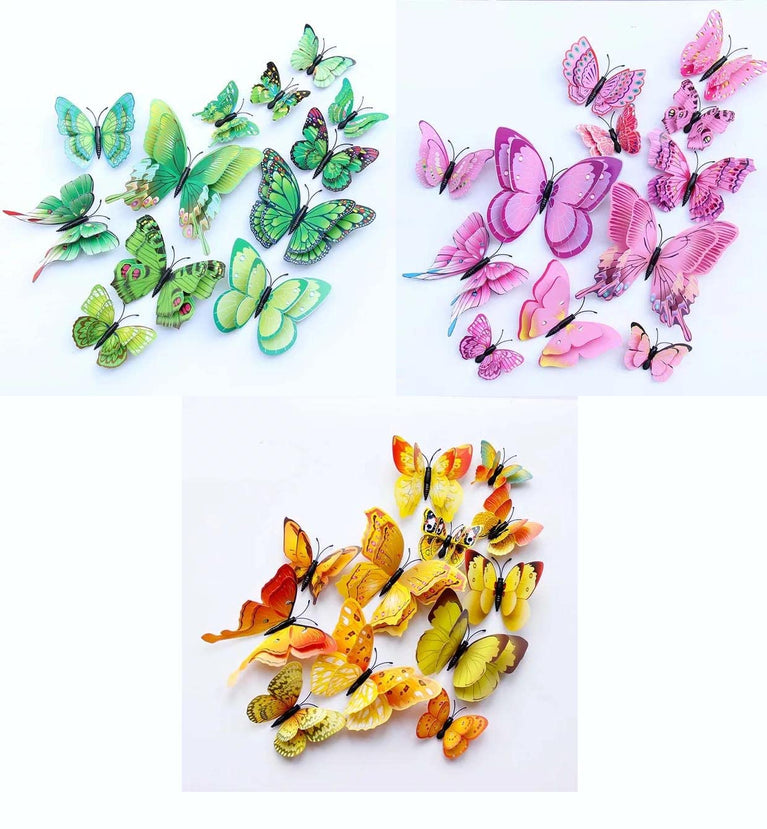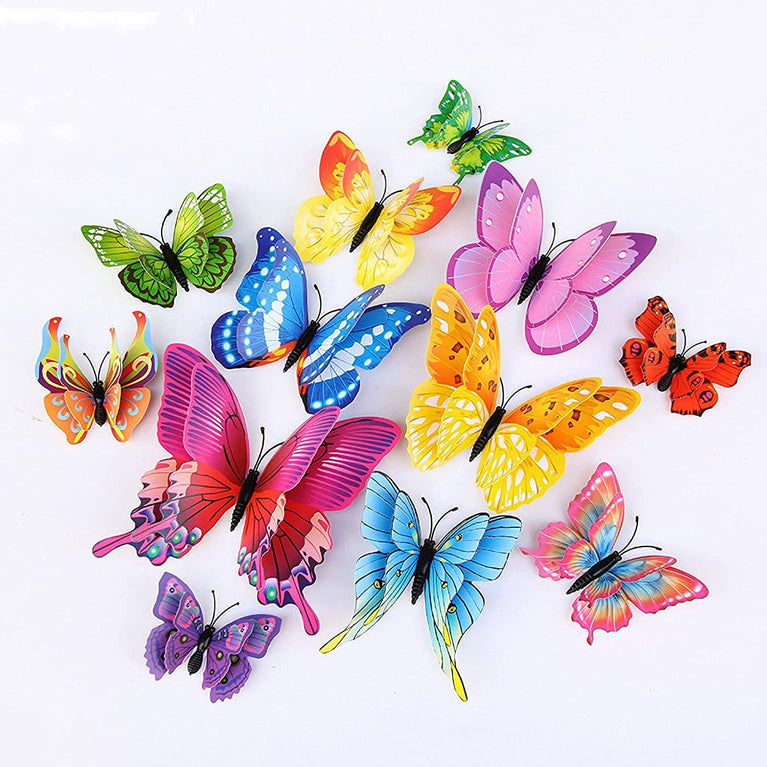 12 Pc Pkt. price as Liw as Rs. 80 a pkt
Different models 3D butterflies, include Blue, Purple,Green,Red,Pink, Yellow and Multicolour
4 Sizes : 6cm, 8 cm, 10 cm and 12 cm. You can stick it to refrigerator with magnet in butterfly's stomach position, or stick to wall or door with the double-adhesive foam in same package
Different colours can be designed according to different preferences, beautify the walls, creating a variety of styles Comes with adhesive to help attach to the wall.Each wall stick with magnets and glue
A perfect gift for any special occasions like Christmas, wedding, birthday, anniversary, engagement,.
Wherever they are,in window displays, or table decorations, they make a spectacular display, and bring your home to life!!! DIY shape by yourself, very special room for you