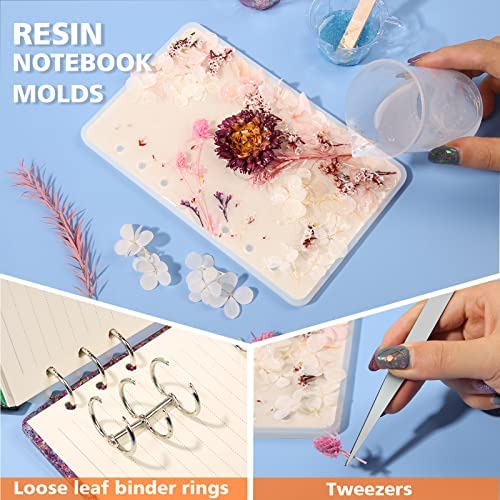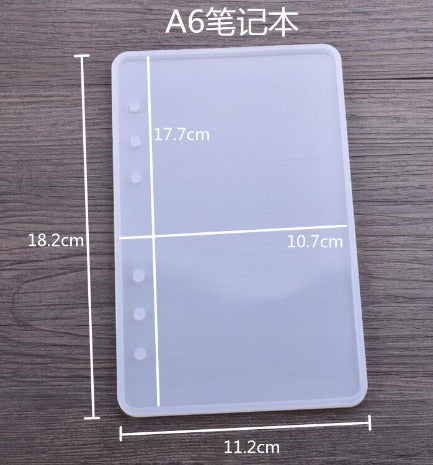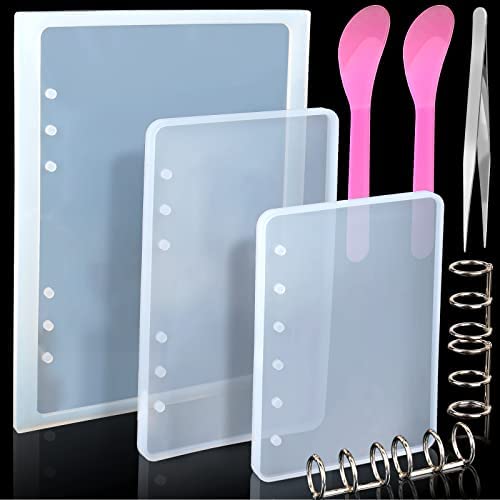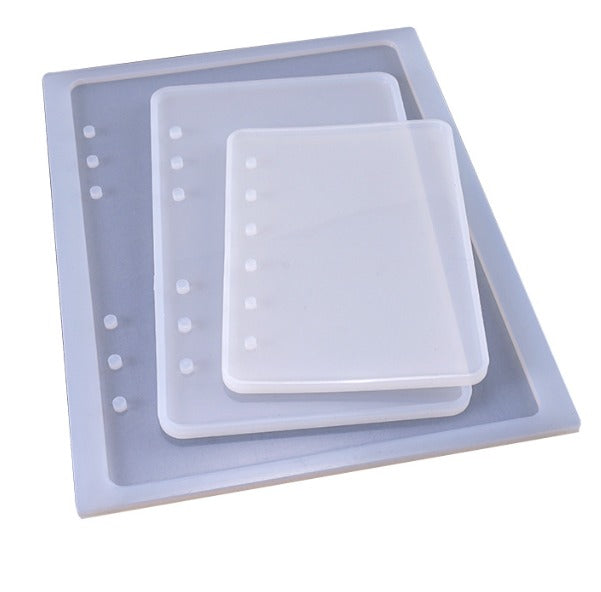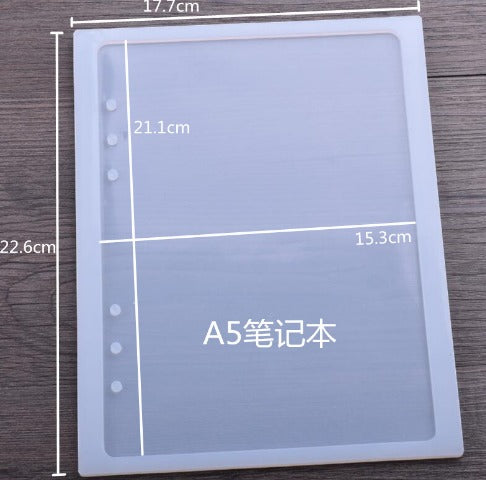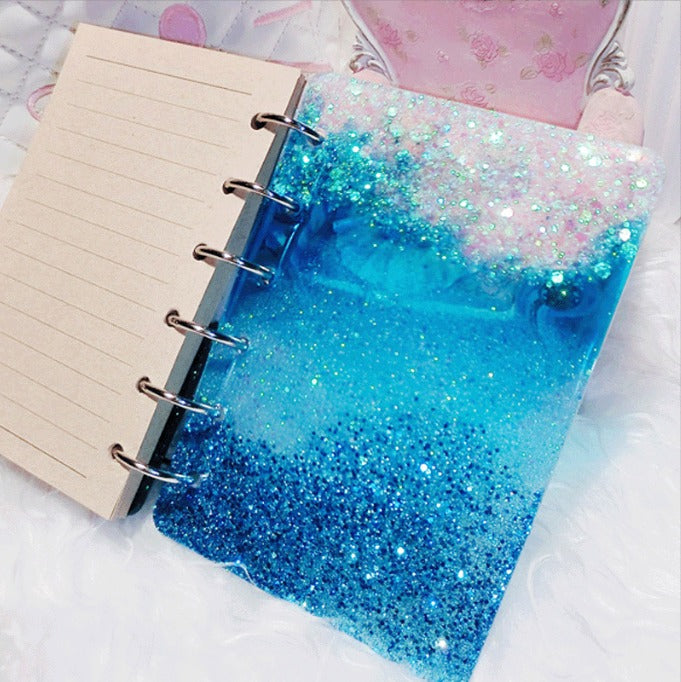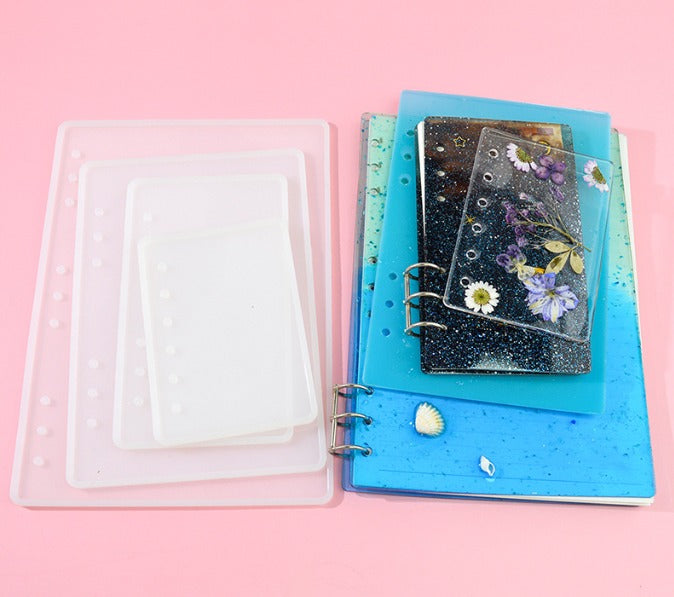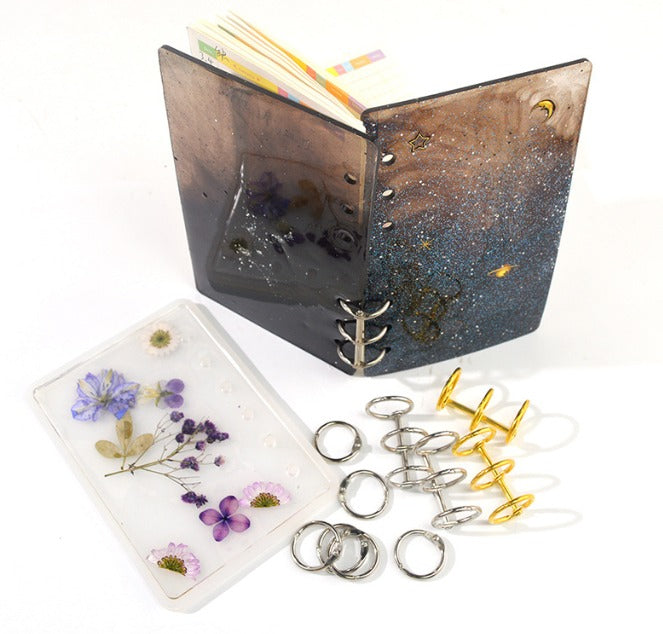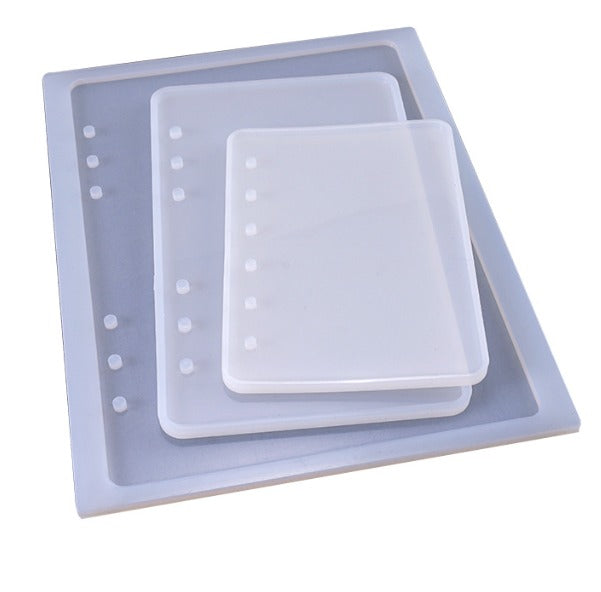 SNOOGG Note Book Cover Moulds for A5,A6, and A4 Multipurpose Transparent Rectangle ResinCasting for Epoxy UV ResinWax Concrete and Making Note Book Art Craft Projects.
Notebook casting mold:
Material: Silicone / Colors: White
Sizes: A4 mold: 29.7(width), 21(length), 0.5 cm(thickness)
A5 mold: 17.5(width), 22.5(length), 0.5 cm(thickness)
A6 mold:11 (width), 18(length), 0.5 cm(thickness)
Tips: These sizes are belong to the molds, not your DIY Resinnotebook cover sizes.
Features:
1. Don't worry the Resinstick to the molds, it's easy to release after fully cure, convenient for your use next times.
2. Durable and reusable: The silicone material is highly resistant to tearing, and can be cleaned easily, durable and reusable, you can create different styles notebook cover as you like.
3. Enjoy your DIY time: Make you epoxy Resinproject with your friend, family, or child, enjoy your spare and relaxed time.
4. Create yourself art: Design your special notebook cover that play into imagination and creativity, interesting and memorable.
5. You could add dry flowers, pearl pigment, mica powder, glitter and sequins into the Resinmold to decorate it.
6. Good tools to make flowers style, ocean style, cartoon style or other style notebook cover, also great gift for your friend or child.