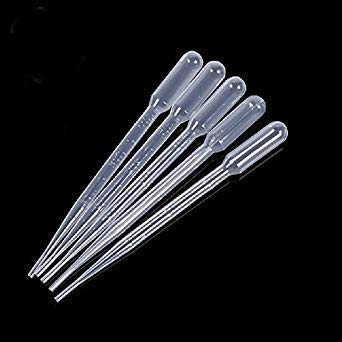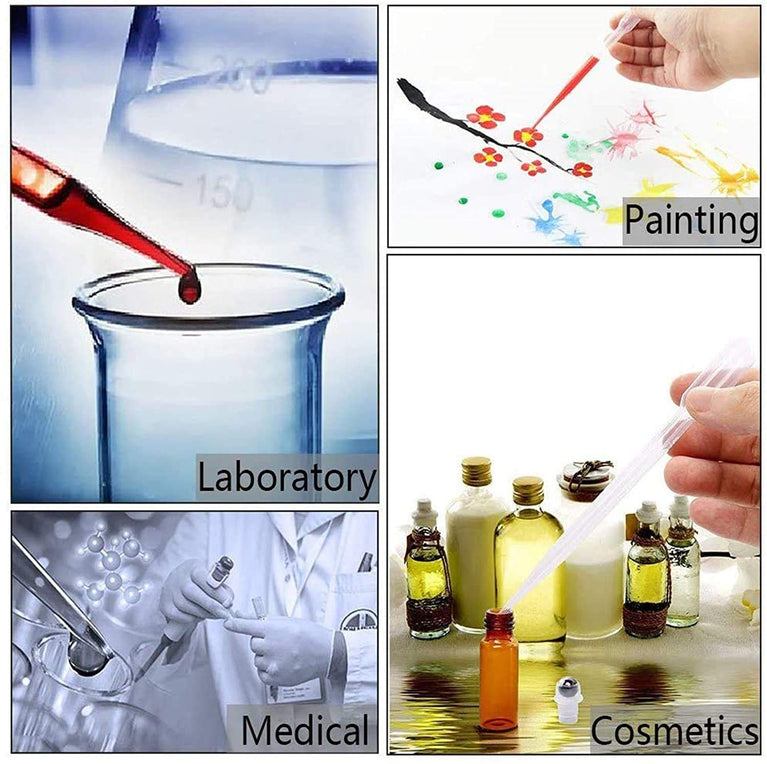 This plastic pipette dropper is made from eco-friendly polyethylene materials, durable, unbreakable, chemically inert and non-toxic.

Suitable for laboratory, testing chemistry, microbiology and all work for biology or scientific RESearch, e-liquids, oils and fragrances, etc.

Clear readable markings. Easy to see how much you have inside, and clear enough to read the liquid measurement with this graduated transfer pipettes.

Capacity: 3mL; quantity: 100 packs; soft, pliable, and handy for many uses.

Versatile applications - great for watercolors, gouache, and inks blending and mixing, essential oils transferring and measuring, perfume or beauty product making. It could be reusable if you rinse and well clean it before second use.